"A wall is not a canvas, it is unique and bond to its physical location. In my opinion one of the most interesting parts of street-art is the awareness and inclusion of the walls' environment. Just like that, it is possible to recreate the atmosphere of a place by the choice of the right colors, shapes or theme within the mural."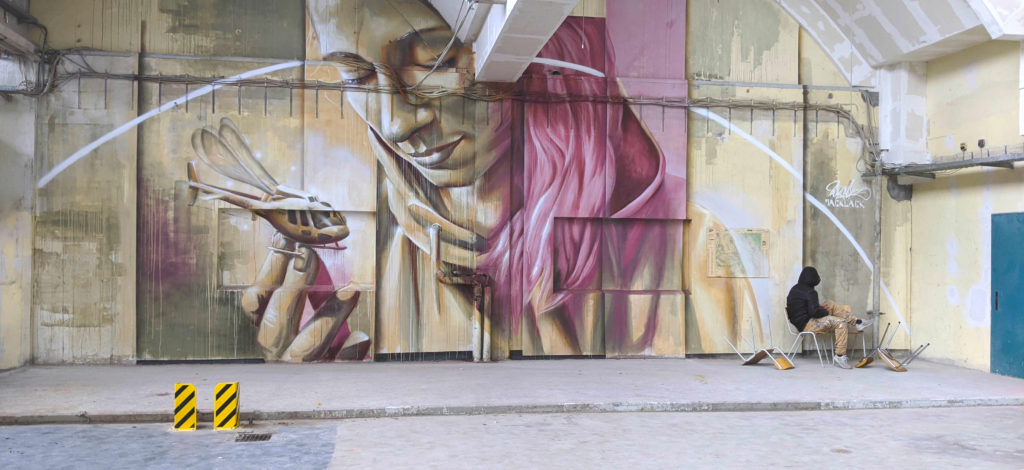 Born and raised in Stuttgart, artist Jack Lack has produced a variety of different-sized and themed murals throughout his artistic endeavours. His main media of artistic production are cans and rollers, due to the influence of the local graffiti art scene.
The assimilation of his works into the environment is one of his goals, the works blend into the vibrating cityscape, however, through his well-balanced palette and variety of themes, he manages to reshape the surroundings of his works. Playing with the limits of flat surfaces and walls, Jack creates three-dimensional images that are part of the broader canvas of the urban environment, thus creating a visually eloquent result.
Inspired by elements of industrial/urban decay, such influences are part of Jack Lack's art, creating a vivid contrast between the fresh colour tones and the urban decadence of modern city-centres.
Multiple excursions and artist stays in different countries allowed Jack to find his way of expressing himself using the "dirty" aspects of color washes with big rollers contrasted by the clean fadings of the can.